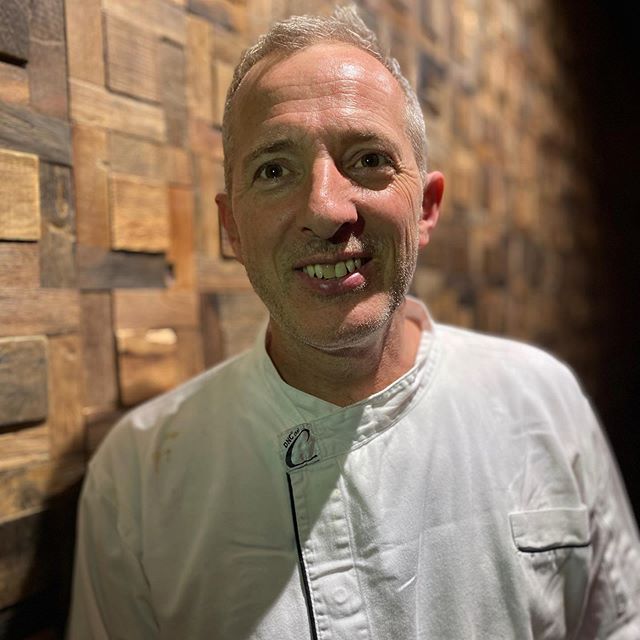 Simple Pleasures – Welcome to Rock Salt @ Noosa, a modern Australian restaurant located in Quamby Place, Noosa Heads. Since opening our doors in 2005, Rock Salt has earned many praises from critics and has been charming diners with our bistro fare.
Offering an intimate dining experience overlooking Quamby Park with views to the beautiful Noosa River.
Featuring an open kitchen, comfortable banquette seating inside and candlelit dining outdoors, the restaurant's simplistic design creates a flow, connecting indoors with the outdoor dining space, and offering diners a unique dining experience.
Attracting cult status amongst devoted locals and visitors alike, many of Rock Salt's diners are regulars, attracted back again and again for the friendly service and consistently high quality, innovative dishes. Rock Salt is considered a must do Noosa dining experience.
Restaurant of the Year Awards
…'Great food, comfortable surrounds and impeccable service make this restaurant a standout on the scene. The Sunshine Coast needs more restaurants like this'…
'Savour Awards for Excellence'
Winner (Five Consecutive Years)
Included in
Gourmet Traveller Restaurant Guide
Brisbane Times Food Guide
Trip Advisor Award of Excellence
…'skilfully prepared range of simple bistro fare,
in overly generous proportions, that is fresh, nicely presented & boldly flavoured'… Courier Mail Food and Wine Guide
…'the meal was innovative and delicious'… Weekend Australian
…'popular, casual mod-Oz diner'…. Masterchef Magazine
…'you will be well taken care of with this simple, modern bistro menu and laid-back crew'… Lizzie Loel, Courier Mail
…'chef's knack of pulling various influences together and combining them in an intelligent way, Rock Salt rocks every night. This solid and well-priced bistro overlooking a park on a bend of the Noosa River is a great place to get a taste of the regions bounty'…
…'Desserts sum up the commitment to produce-driven food made from scratch, such as rustic peach tart drizzled with a scoop of rich, bittersweet honeycomb ice-cream'… Good Food Guide
…'it's always packed – and for good reason. The candlelit courtyard overlooking the park is a breezy, relaxed setting that feels a world away from the Hastings Street bustle. The eclectic menu has something for everyone, from Moreton Bay bug ravioli to crisp roast duck with onion rings and orange and thyme jus'… Qantas Insider Magazine