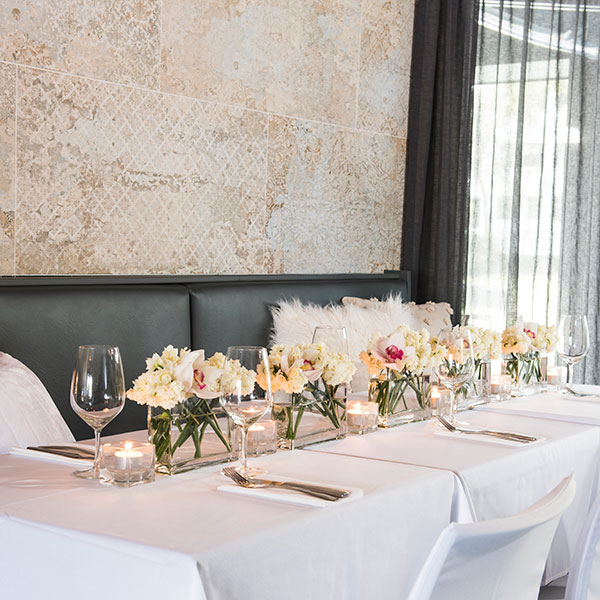 A wedding at Rock Salt will be an event you will remember forever. With gorgeous views over Noosa Park to the river, and beautiful furnishings both inside and out, Rock Salt is the perfect setting for your special occasion.
Prior to your wedding, we will meet with you to confirm your menu and any special dietary requirements for your guests. You will be allocated a dedicated staff member who will work with you to co-ordinate times for meals, and also ensure the champagne is topped up for those speeches!
We understand that organising a wedding can be stressful, but rest assured, hosting your event at Rock Salt will guarantee the food and location are the two things you don't have to worry about!